Operating a photography studio can be intimidating, but it needs not to be. Following these few key steps to ensure a smooth studio experience.
Note: This guide is written with H2 Studio in mind, but these basic steps are applicable for most other photography studios as well.
Camera exposure mode: Manual
When typically working in a photo studio environment, you want to have exact control over all three exposure components (shutter speed, f-stop, sensitivity). Your camera doesn't have any form of communication with the studio strobes, which renders any mode of auto exposure (even aperture priority or shutter priority) inoperable.
Use the following settings as the basis for your setup:
Shutter speed: 1/160

To be exact, use your camera flash sync speed (also known as x-sync speed), which varies from 1/160 to 1/250. Newer or higher-end models tend to have faster sync speeds. Consult with your camera's manual for the exact value. If you're uncertain of your camera's sync speed, start with 1/160 and increase it one step at a time, until the infamous black band shows up, and back down a step.

1/200

1/250

1/320

The 3 photos above are taken with 1/200, 1/250 and 1/320 shutter speed respectively. The camera is Sony A850, with the flash sync speed of 1/200. The 1/200 sample is the ideal version, with proper exposure on its entire frame. The 1/250 sample has a slight fall off (darker) top edge, nothing disastrous, but not perfect either. The 1/320 sample is obviously ruined, with a thick black band. The first-time encounter with this issue can be baffling, but knowing the cause and the fix is never too far away.

F-stop: f/5.6 ~ f/8

The general rule of thumb is that you don't need shallow depth of field in studio environments, due to the mostly solid and static backgrounds. Use the f-stop that your lens is the sharpest at (which is usually f/5.6 to f/8), and ensure that your object is in focus. You might need to close down more (f-stop number increases) if you take close-up shots.

Sensitivity: ISO 200

ISO 200 is a good baseline. While many cameras can go to ISO 100 or even lower, the benefit of shooting at such low sensitivity is small. ISO 200 allows more room for the strobe power for other purposes.
Setting up the trigger and receiver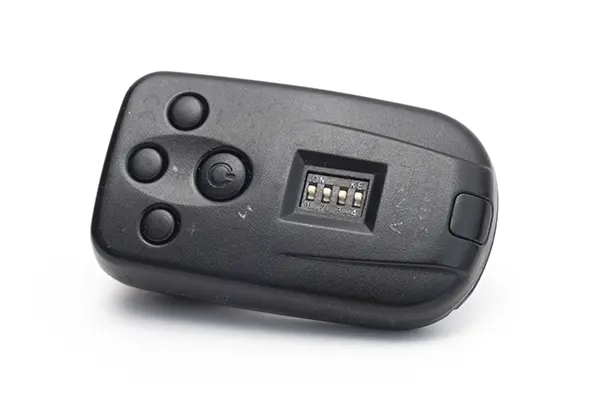 Take a provided trigger (Jinbei TRS-V) and mount it on your camera's hot shoe. The trigger should be tightened, but not overly so, to prevent it from getting stuck.
Press and hold the big button in the center to turn it on. When you see a red light flashing once, the trigger is on. Do note that the trigger will turn itself off after a period of non-usage, you will have to turn it on again.
The trigger is set up to sync with the front right strobe (MSN 600 TTL). That strobe must be turned on to receive the trigger's signal, it is the master light. The other three strobes are set as optical slaves, which will trigger following a flash from the master light. The slaves only need to be turned on when necessary.
Note: For Sony Alpha users
Sony cameras (and to their predecessors, Konica Minolta) before released 2012 have a different hot shoe (dubbed as iISO) and are incompatible with the provided triggers. If you're using one of those cameras, please ask us for the hot shoe adaptor.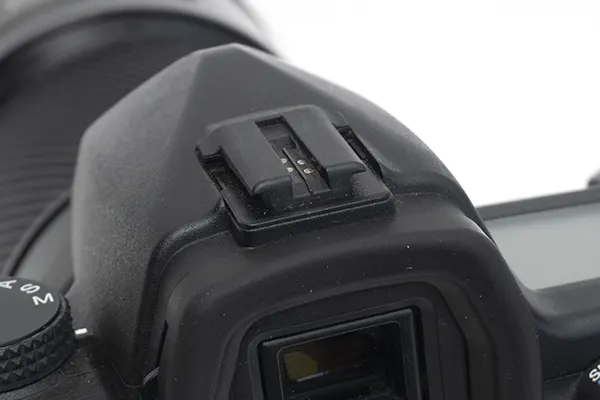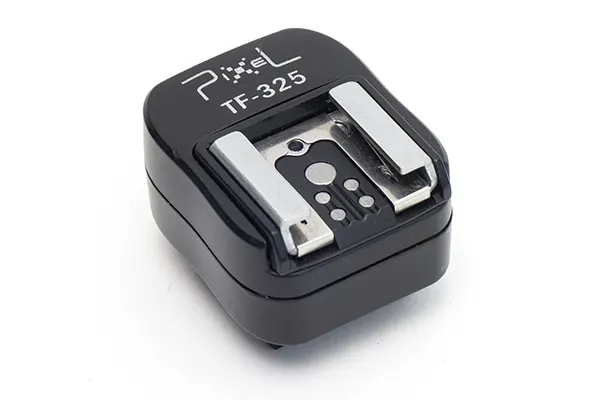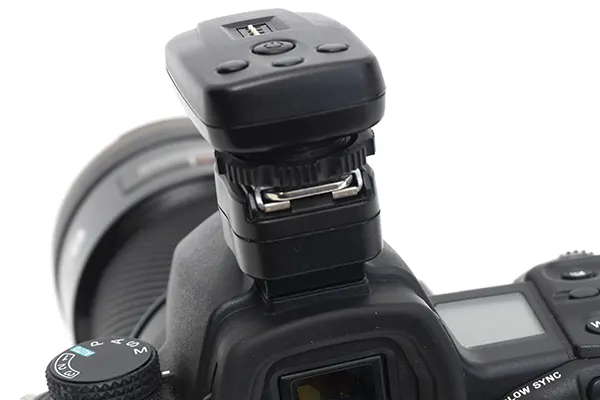 Adjusting the strobes' power
The master strobe's power can only be adjusted via the remote trigger. Press the + button (right button) to increase the power, and the – button (left button) to decrease the power.
The power of the 3 slaves can be adjusted on the strobes themselves.
Controlling the mounted backdrops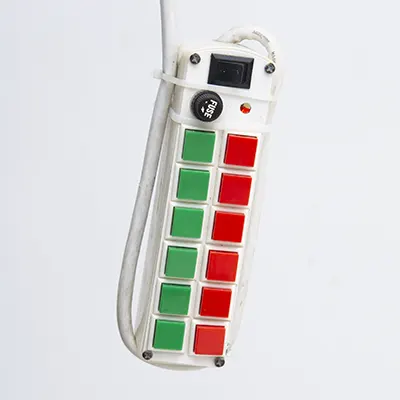 The mounted backdrops can be rolled up or down by pressing the buttons on the control panel at the wall. Press the buttons to see which backdrop moves and adjust accordingly. The five mounted backdrops can be rolled up and down at any time you want.
There are several other loose backdrops, which will require manual mounting onto the stands. Please kindly request help from our staff for these.
Ready to make your first booking? Book now!
Having some questions? Ask away!